In most of the country it is snowing and chilly outside. This is the time of year you fire up the stove for some comfort food to take the chill away. You don't want to spend a lot of time, and if you didn't make it to the market before the big storm hit, you need to use pantry items. I have the perfect dish. This frugal and quick recipe was all the rage in the late 60's and early 70's, fueled by the casserole craze and the prices and availability of canned tuna.
I enjoy a good tuna noodle casserole but have found it dry and bland at times. I set out to enhance the texture and taste. Here are my adjustments and ingredients.
1 bag of wide egg noodles, boiled and drained. Be sure to add oil to water.
2 cans tuna packed in water (preferably not albacore, too dry)
1 can cream of mushroom soup
2 tbsp of mayonaise (not salad dressing)
1/4 cup of sour cream.
1/4 cup of milk
1 cup peas, either frozen or canned (optional)
1/4 cup of bread crumbs (crushed corn flakes can be used as well)
2 tbsp of butter cubed
1/4 tsp Mrs Dash (regular)
Salt & pepper to taste.
Loaf of crusty bread.
Preheat oven to 350 degrees.
Combine cooked noodles, mushroom soup, mayonaise, sour cream, milk, and seasonings in a large bowl. Mix thoroughly. Add peas if desired, and remix. Now without draining the tuna, add to the bowl and stir lightly trying not to break up all the tuna. Over mixing mashes the tuna into small pieces which brings nothing to the table as far as taste.
Now select a lovely 1 1/2 quart baking dish from your cupboard. Remember this casserole will be served on the table from this dish, so make it something warm and inviting. Presentation is everything. Grease the casserole dish well and add the contents of the bowl. Combine butter cubes with bread crumbs or cereal crumbs at this time and sprinkle across the top. Place in a preheated oven for 30 minutes until bubbly. Remove and let stand for 10 minutes and you are ready to serve. A loaf of crusty bread is an excellent complement for this dish.
Here are a few options for casseroles.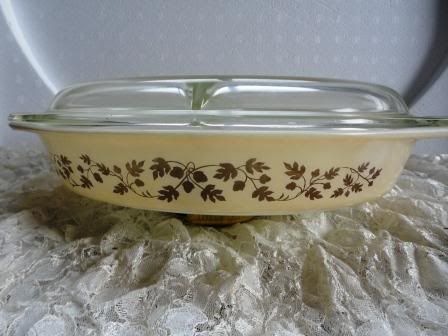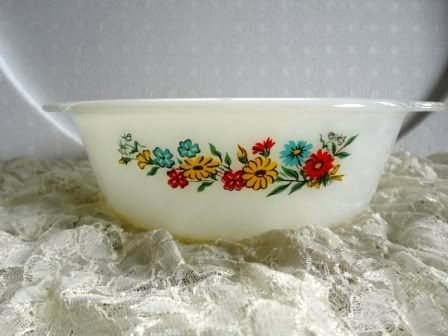 I hope you enjoy and stay warm.